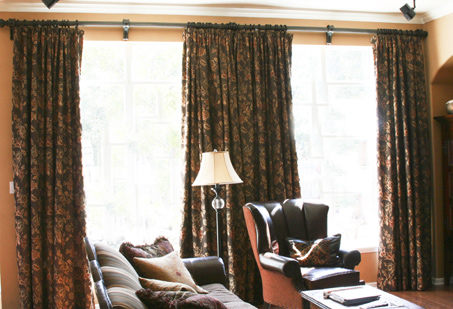 Hours
Tuesday- Friday
12 pm-5 pm
Monday & Saturday
Appointments Recommended
Our designer meets with clients and supervises installations during business hours. If we missed you, please accept our apologies and come again!

7 Threadz Design Studio offers a full menu of design-based services. But- most importantly- we do what we say we will do and in the most timely manner possible.

Our goal is to create Home.... As You imagined it. (Not a copy of the designer's house or the neighbor's.)

Our most common requests are for soft (fabric) window treatments and upholstery.

We also offer translation services between architects/builders and the homeowners.

We provide expertise in furniture layout, carpet tiles, custom order fabrics, trims and leathers, custom made bedding, headboards and pillows, faux iron work, shopping services... and more!
Phone 512.260.3732
or
Email info@7threadz.com